Citywide Communications, LLC
Hartford, CT
---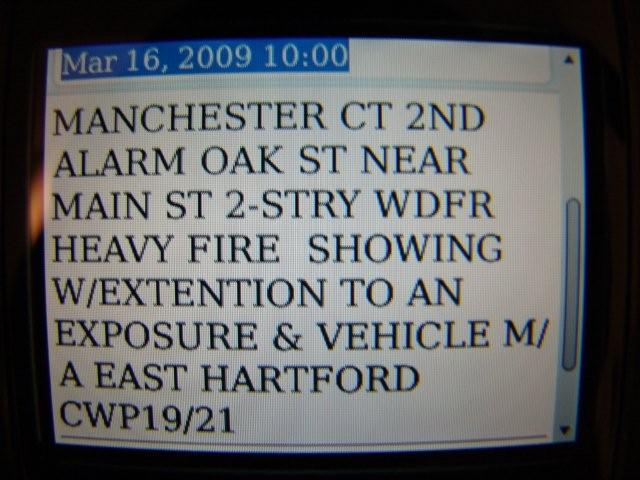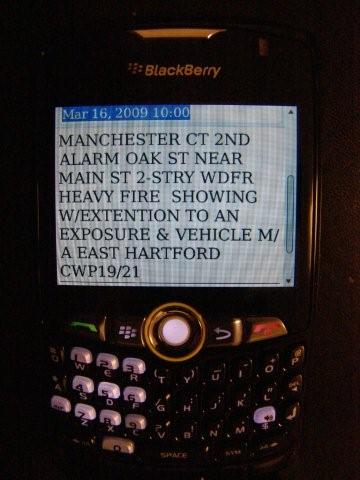 Connecticut's Best Fire, EMS & News Info
Missing all the Fire and News action while away from your scanner ? We can solve that. Sign up for our Fire & News info right to your pager or cell phone. For as little as $10.00 a month you can receive all the hot news as it happens. We cover working fires, mva's with entrapment, and other major news stories. With our interactive system you can also be a part of the reporting staff. Each member is given an ID number and can call in incidents to our Hotline. This gives us Statewide Coverage, and with our paging partners across the country you can get the hot info from coast to coast.
Don't miss all the action call Citywide today 860 666-2772 or 860-883-5234

Citywide is an authorized reseller of USA Mobility Paging. This means one stop shopping for all your wireless needs. Specializing in Alpha pagers Citywide has it all. Citywide can handle your personal paging needs, one bill from Citywide will cover the annual fee and your personal paging and pager repair plan.
We specialize in doing fire department dispatch group set-ups. A special cloned capcode in your members pagers can be alpha paged with one number from your dispatch center. This is recognized by ISO as a secondary means of dispatch.
Citywide Communications has 2 locations to serve you.
Contacts
Ken in Vernon 860-883-5234
Frank in Newington at 860-666-2772

Citywide has great prices on all your paging needs.
Keep an eye on our web site for all the newest wireless devices

NEVER FORGET 9-11-01